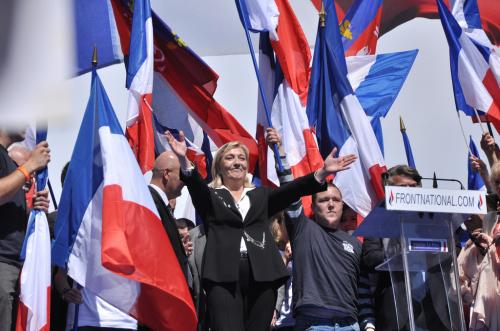 Hundreds sign up for protests against the far-right leader's visit to Cambridge as CUSU, NUS, CULC & Unite Against Fascism denounce the Cambridge Union's invitation
Marine Le Pen's invitation to appear at the Cambridge Union on Tuesday has drawn condemnation from CUSU, the National Union of Students, Cambridge Unite Against Fascism and Cambridge Universities Labour Club. Activists plan to protest against the leader of France's far-right Front National tomorrow afternoon, with more than 300 having signed up on Facebook, calling for there to be 'no platform' for the French MEP.
Le Pen, who launched her party's campaign for France's municipal elections last week, will be met with demonstrators outside the Union from 2.30pm. The NUS and Unite Against Fascism have organised a coach to transport protestors from London.
More here